PrimeWest Insurance Brokerage is committed to helping customers protect their homes and automobiles as well as other personal belongings. We also make finding personal liability coverage an easier process.
Personal insurance can be complex. If you're shopping for a personal policy, we'll help you understand the options and find coverage that meets your needs, at an affordable rate.
As one of the top-rated agencies in the West Coast region, we provide unbeatable customer service. Our agents answer every question and discuss your needs and goals. Planning ahead is a key step in finding the right insurance.
By following this process with each and every customer, we find personal insurance products to cover:
See What Our Happy Clients Are Saying "I thought I knew it all when I signed up online for auto insurance online! Primewest turned out to be the brokerage once I purchased the insurance. A couple of months later I received a call from Gabby. We started talking and she started going over the policy. Long story short ME, "Miss Know-It-All", didn't know anything because after our phone conversation she was able to lower my rate by $70 a month! She's always kept me in the loop when underwriting would call and had my best interest at heart with responses. It's nice to know that there is an extremely intelligent woman who knows what she's doing and cares about taking care of her customers. Don't waste your time looking for other brokers just give them a call and you won't be sorry. I won't post review unless it's worth it! Thank you so much Gabby! "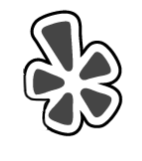 Alexandra C., Studio City, California
"I have been working with Gabby since I purchased insurance with PrimeWest Insurance Brokerage (Mercury). She has been excellent. I usually submit requests online and I always have a response to my questions almost immediately. Gabby really cares about the customer and wants to give the best deal. PrimeWest is great, and I plan on sticking with them for the long run."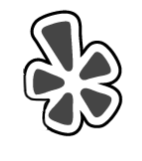 Breona H., Glendale, California
"After being with AAA for over 20 years I must admit I was VERY hesitant about leaving or even opting to look at other insurance carrier options. Well after being referred to PrimeWest Insurance, I must say that I was not only impressed with their professionalism and honesty, that after giving them an opportunity to provide me a quote, he not only offered me a better rate, but also better coverage with full explanation of what I was looking at having in comparison to my previous policy. I must say that I am glad that I have made the change and will gladly and highly recommend PrimeWest Insurance Brokerage, to both Friends and Family."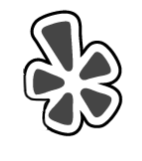 Miguel C., Oxnard, California
"I've been a customer of Prime West for over 10 years. I've worked with multiple agents from the office. They always answer my questions and communicate quickly. I highly recommend them. Thank you, Herman!"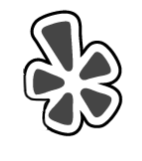 Steve T., Torrance, California
"I was contacted this morning by Mari regarding my account. There was an issue with my payment not being received. Of course, my first reaction was to be concerned as I don't want to lose coverage, but I was assured by her that this would be resolved quickly. And it was! Mari was on top of it! She did some research and found out where there was an error & problem solved! I appreciated the sensitive approach she took with this matter & her professional manner."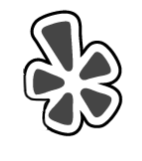 Alexandria C., Camarillo, California
"I have been a customer for 5 years and always get the best help from Herman. So helpful, get best rates and gets job done fast. Would definitely recommend them for insurance. If you want great customer service and great insurance rates, contact Herman.""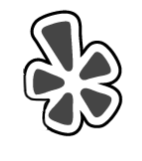 Mariely M., San Francisco, California
"PrimeWest is fantastic! Specially John Leyva for helping me save on my Mercury auto policy and for helping me find renters insurance. I now have both, and I am still saving on my bill. He answered all my questions and always replied to my emails quickly. Thanks John! "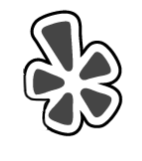 Giovanni B., Los Angeles, California
"I have my auto, homeowners and personal umbrella policies with PrimeWest Insurance. I had other insurance and I had them look over my policies, they reviewed them and came back with a quote. They saved me over $800 a year with the new polices. The team is professional, kind and is patient with all your questions. If you ever need insurance needs, I would highly recommend PrimeWest Insurance, Brokerage."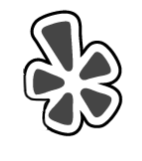 Cheryl K., Los Angeles, California
"After being dropped from our previous insurance, I knew my insurance rates would be sky high. I was shopping around, and Allstate offered a $680/month policy for two cars . Luckily, my friend recommended I call Prime West. I finally did and PrimeWest was the forthcoming of the best news I'd gotten all week after shopping around for countless auto insurance quotes. I was quoted over the phone in less than 10 minutes and was ensured that they found any discount that was possibly applicable. Without hesitation I called back and paid on the spot for the new policy that was half the price of the Allstate "deal." They were so courteous, honest, and relatable over the phone. It is safe to say I will recommend anyone possible for their services."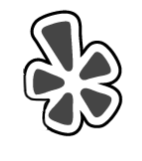 Marisela G., Van Nuys, California
"As a personal injury firm, we know the importance of having adequate insurance coverage. If you are in need of an upgrade in coverage or are simply looking to explore your options, look no further than PrimeWest Insurance. We recommend them to every client because we trust their team to provide great insurance services. Adrianos himself received an insurance overhaul and could not be happier."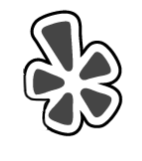 Adrianos F., Burbank, California
Quotes From Multiple Companies
At PrimeWest Insurance Brokerage, we have selected a few companies that meet our standards of excellence. The providers we work with are known for quality customer service and competitive pricing, while setting the bar high on their insurance products. We're devoted to providing our clients with a choice so they can find the best possible coverage.
Let us Help You Get
Peace of Mind
Get a Free Quote and Start Saving Today!

Our agency can save you hundreds!